PONGGAL CELEBRATION - 20TH JAN 2019
The Indian group of SMC celebrated the festival of Ponggal on the morning of 20th Jan 2019. The traditional boiling over of milk in the earthen pot was done before the English-language morning mass, witnessed by parish priest Fr Anthony Liew. The Indian group also kindly prepared sweet rice boiled with milk, chickpeas, nuts and among others for parishioners to enjoy after the morning mass.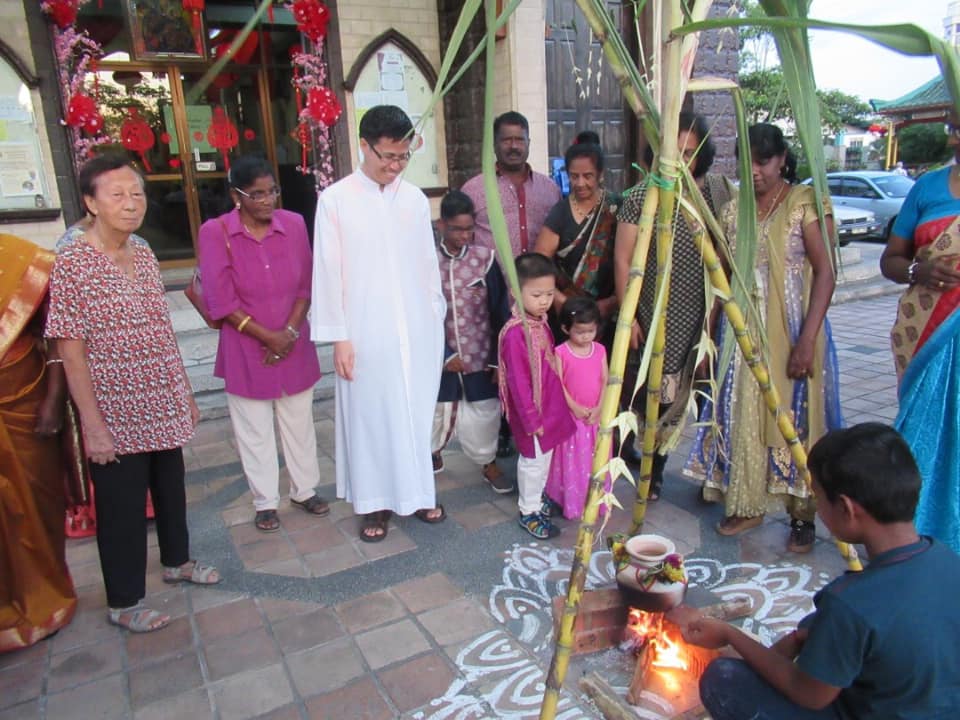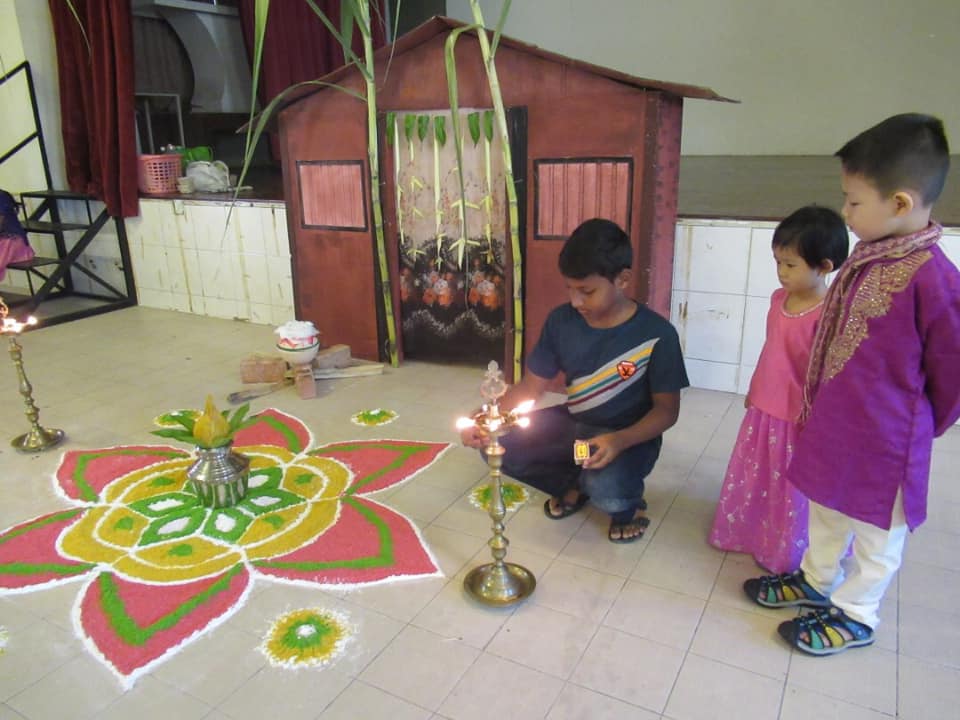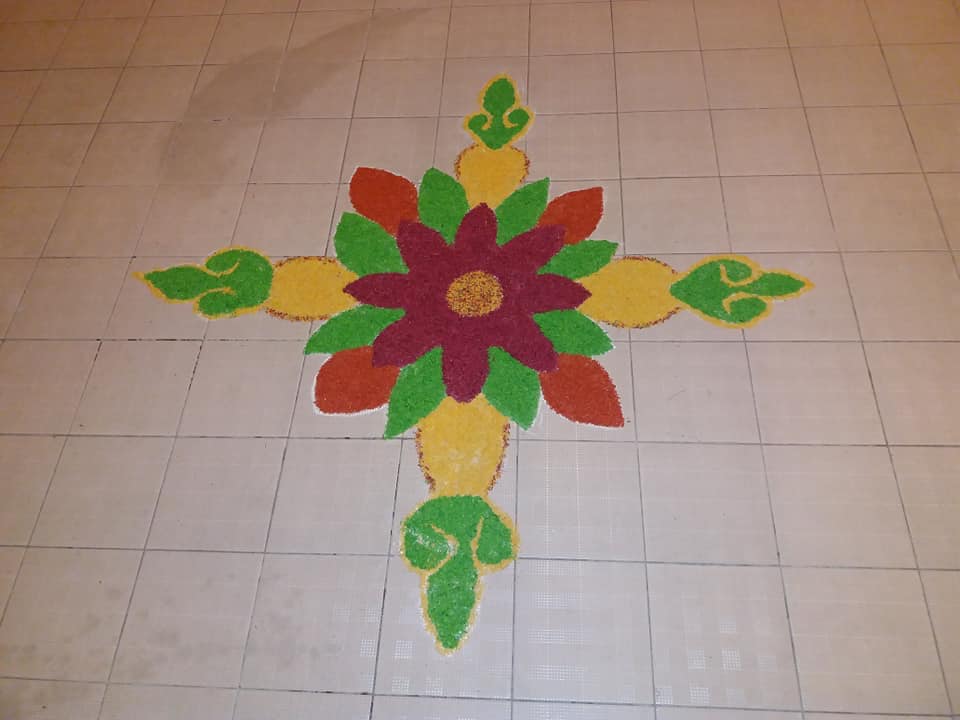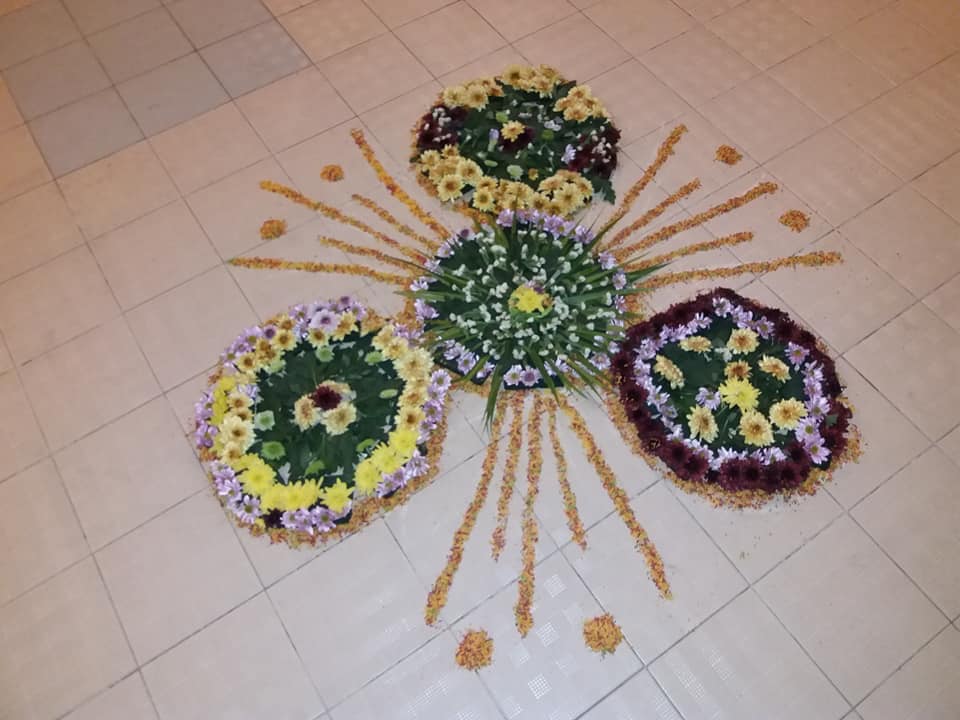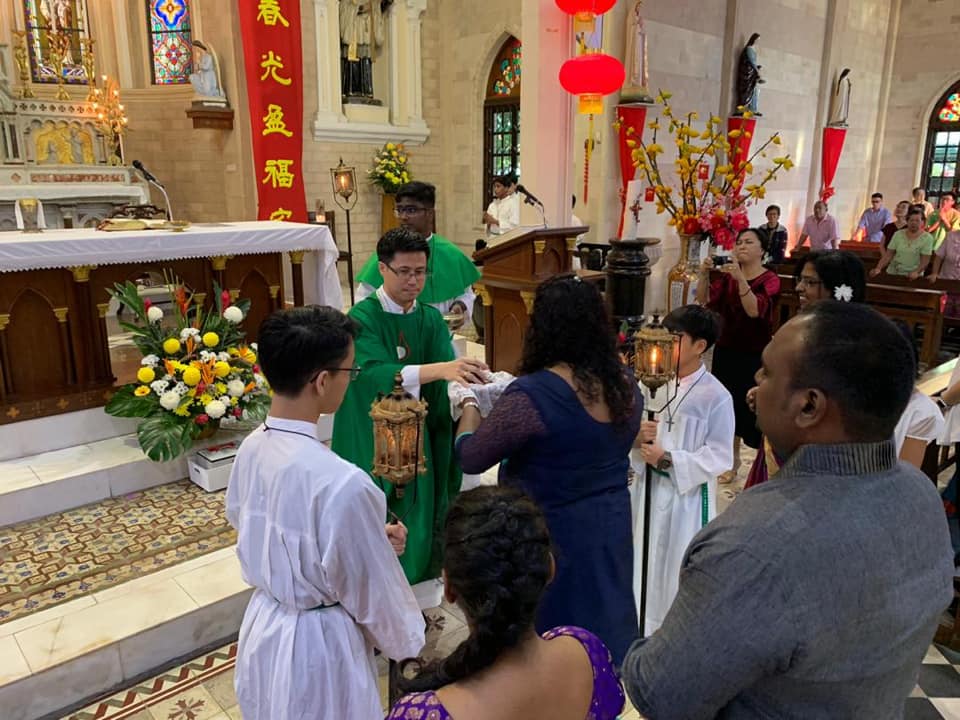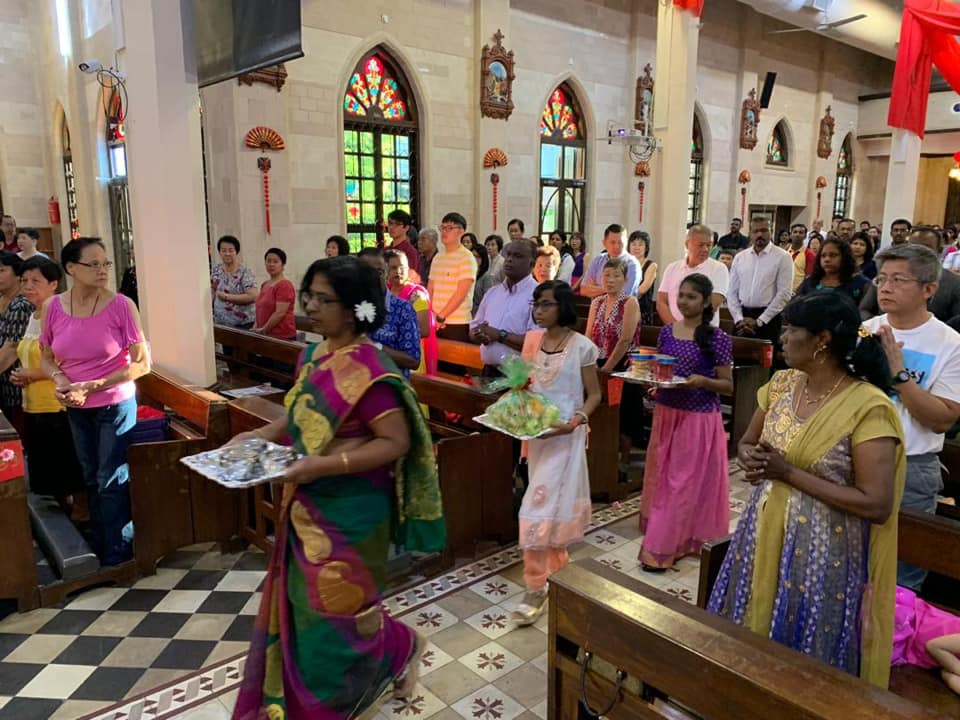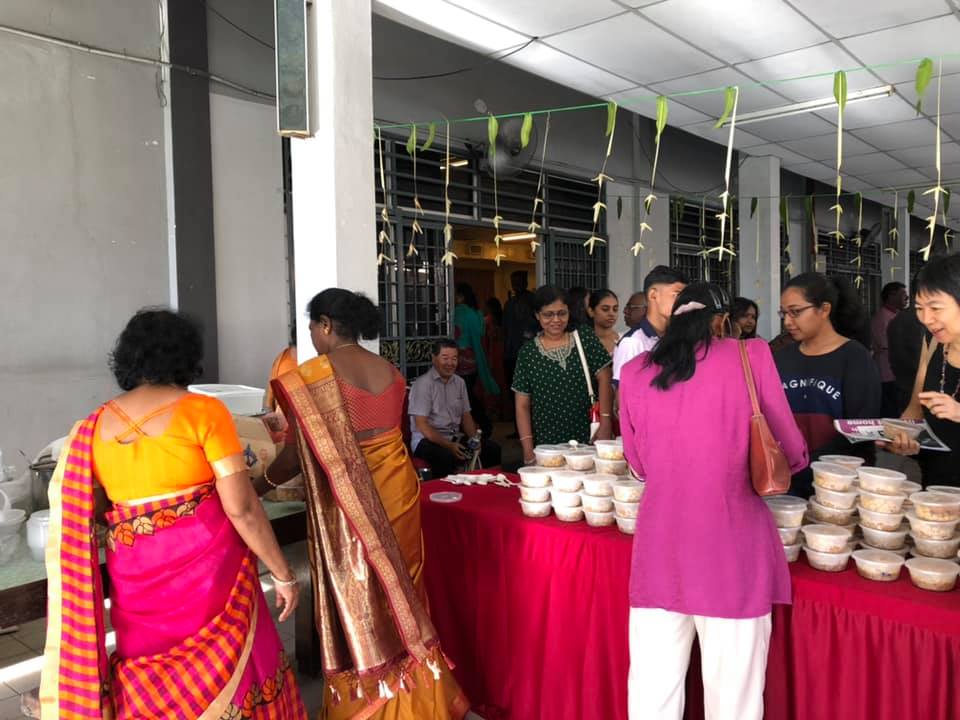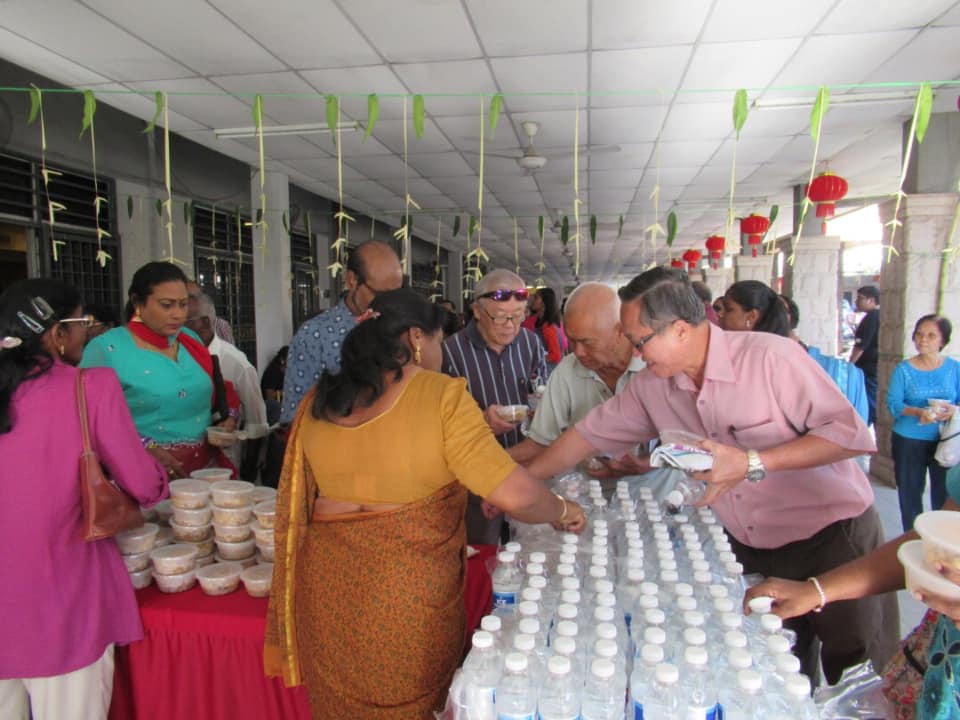 PARISH ASSEMBLY - 13TH JAN 2019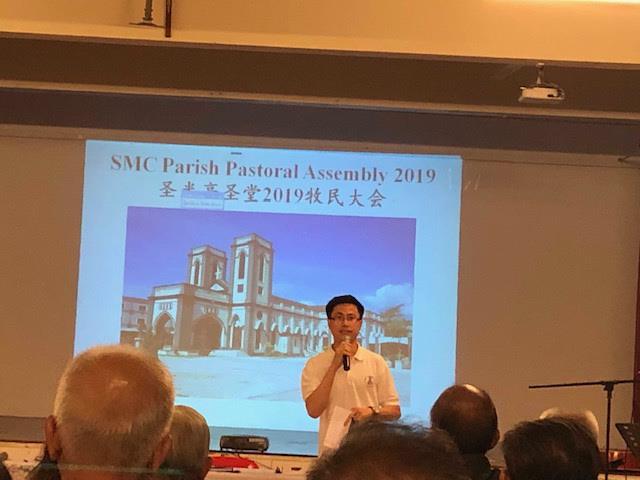 The parish assembly kicked off with a lively praise and worship session and opening prayer by Parish Animating team (PAT) chairman, Mr Jude Quah. It was heartening to see a marked increase in attendance this year, of about 210 people. The enthronement of the bible followed with readings done in both English and Mandarin. SMC parish priest Fr Anthony Liew started the assembly by outlining the theme for this year "SMC as our home". He felt a need to bring the people closer together, like a family and that the church as the house of God should not just be a place of worship but also a place where people feel at home. Fr Liew emphasised that it is only when we feel a sense of belonging and family, that we will acquire a sense of responsibility and be happy to do God's work in church, instead of merely volunteering our services when we can spare the time. Church as a house of God should be a home and not a mere hotel.
Fr Liew also spoke of the Penang Diocese's theme for the Extraordinary Missionary 2019 i.e. "Baptised and sent." The diocese in all its wisdom, has laid out a plan for us to achieve the mission. From January to June 2019, there will be spiritual formation sessions throughout the diocese in Penang and Ipoh. The months of 9th June to 20th October 2019 will be the months for "pilgrimage" where the faithful may journey to the church of Assumption in Penang, to be inspired by relics and stories of extraordinary Catholic missionaries and lay people which will be displayed there.
Fr Liew then talked more about mission, which he divided into two categories, Ecclesia Ad Intra (mission inside the church) and Ecclesia Ad Extra (mission outside the church). Fr Liew asked us to ponder especially for missions outside the church, whether we do make known Jesus to the people we help. As Christians, it is not enough to just do good works but we are tasked to bring Jesus to others. To be good missionaries for Christ, Fr Liew reiterated that we ourselves need to have a personal relationship with God. It is only if we ourselves truly know Jesus that we can share him with others. Hence the need for us to attend spiritual formations.
Attendees where also asked to fill up a simple questionaire about whether they regard SMC as home and their reasons for it. A majority of the respondents did feel a sense of belonging to SMC. The later half session saw all participants being asked to split into their respective parish ministries or BECs to discuss and come up with a plan as to how they (as a ministry or BEC) can help to make SMC our home. Forms were distributed to the groups and all groups are required to submit back the forms by 28th Feb 2019 for compilation by the PAT.
LAUNCHING OF EXTRAORDINARY MISSIONARY YEAR - 5TH & 6TH JAN 2019
Pope Francis has declared October 2019 as the Extraordinary Missionary Month. Our Roman Catholic diocese of Penang has adopted this theme for the year 2019 and the Extraordinary Missionary Year 2019 was launched at SMC during the solemnity of the Epiphany masses. Bishop Sebastian's video message was projected in church in place of the homily. Click here to view the full video.
SAHABAT ORANG ASLI - 5TH JAN 2019
SOA medical team conducted a medical camp and delivered gifts of towels,toothbrushes and tumblers containing sweets from City Parish,Penang to the Orang Asli community in Gerik villages. Prior to this, the gifts from City Parish had also been distributed to Orang Asli communities in Tapah, Simpang Pulai and Kuala Kangsar.