SAHABAT ORANG ASLI - Medical Camp at Kg Sekam,Cameron Highlands - 24th Mar. 2018
SOA medical team together with volunteers from Fatimah Hospital,Ipoh and Hospital Raja Permaisuri Tuanku Bainun (HRPB),Ipoh conducted a medical camp at Kg Sekam,Cameron highlands on the morning of 24th March 2018.
SAHABAT ORANG ASLI - Food aid to Kg Balang, Kuala Kangsar - 24th Mar. 2018
SOA members together with two members of SSVP Kuala Kangsar, delivered food packs to twelve orang asli families in Kg Balang, Ulu Bekor,Kuala Kangsar.
SAHABAT ORANG ASLI - Meeting with SOLS24/7 group at Pos Kemar,Gerik - 24th Mar. 2018
A group of SOA members met up with SOLS24/7, a non-governmental organisation committed to serve and educate impoverished communities throughout Malaysia. The meeting was set up to plan for how SOA and SOLS24/7 could work together to assist the orang asli in the area of education,particularly for those living in the remote parts of Gerik.
SAHABAT ORANG ASLI - Medical Camp at Gerik villages, 24th Feb. 2018
SOA's team together with dedicated volunteers including doctors and nurses from Hospital Fatimah, Ipoh and HRPB Ipoh travelled to orang asli villages in Gerik on the morning of 24th Feb 2018. This was a follow up medical camp for villagers in Kg Lubuk Chupak and Kg Sg Karah.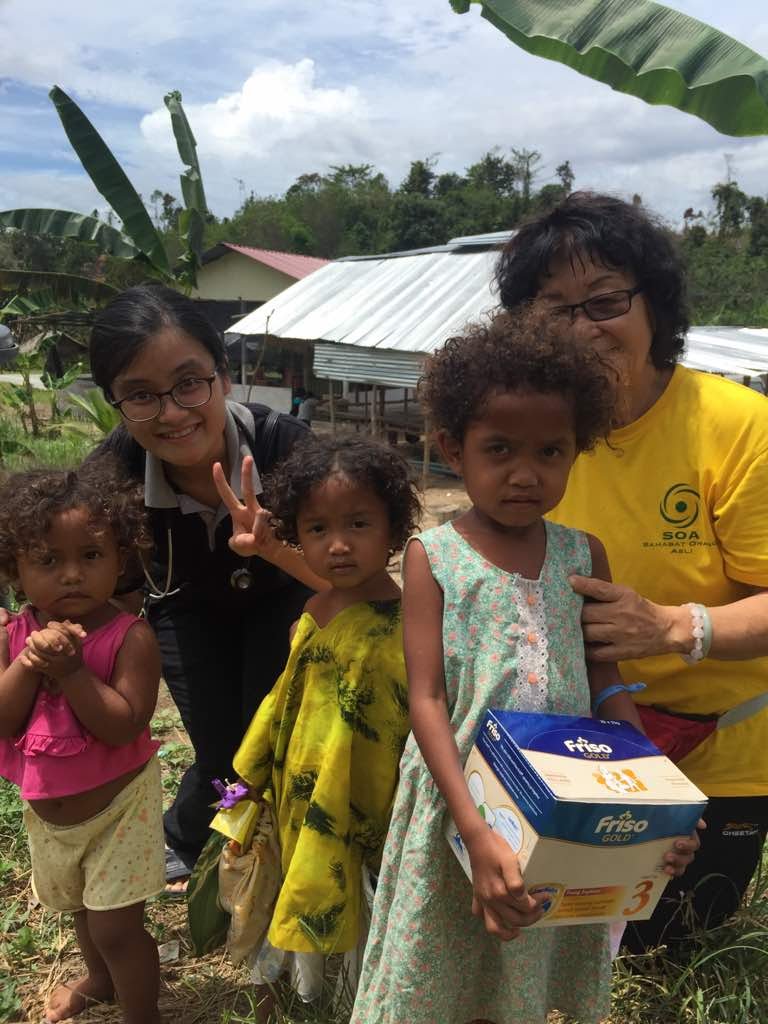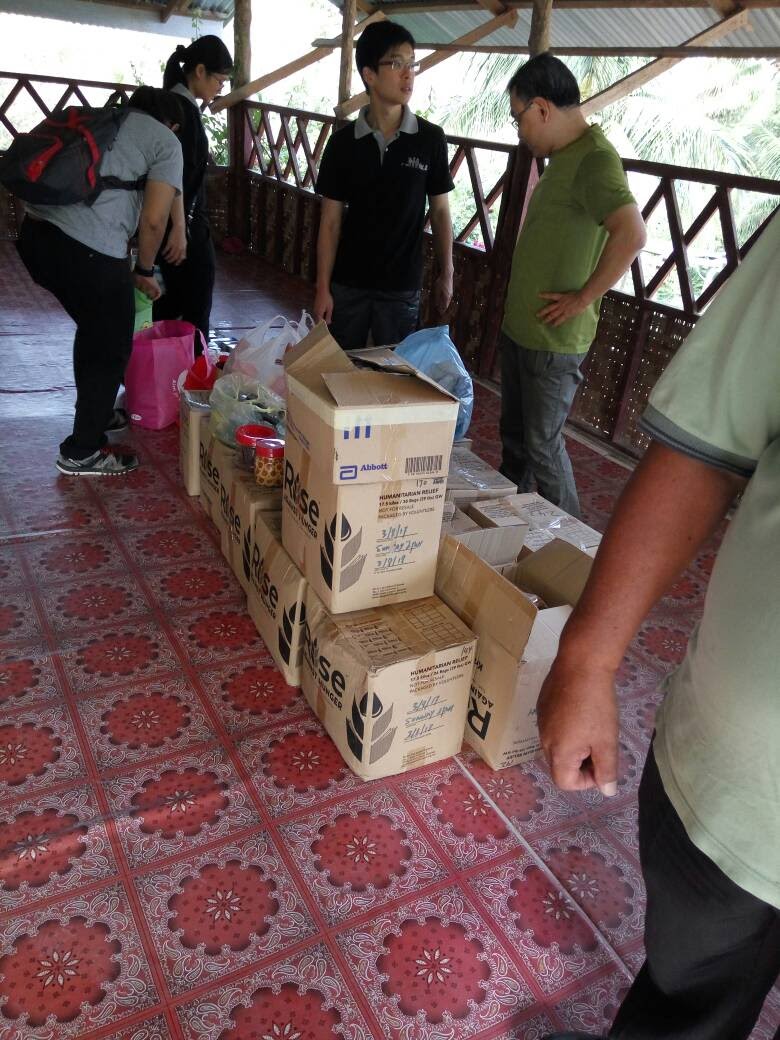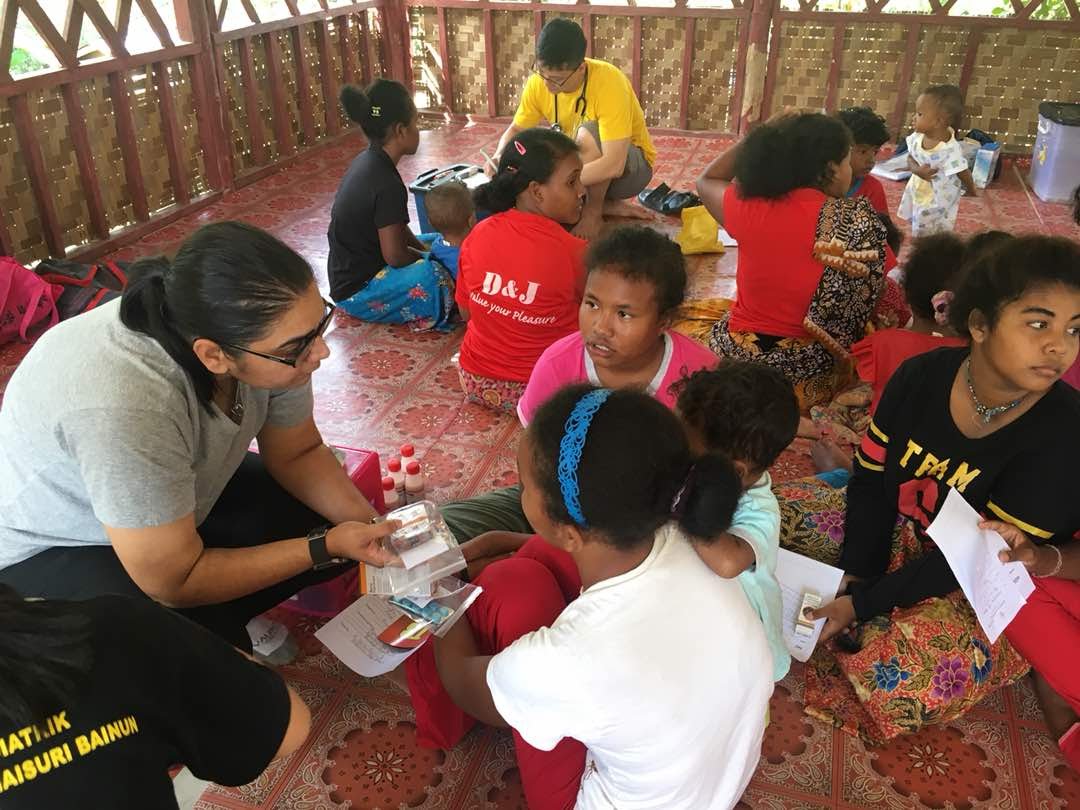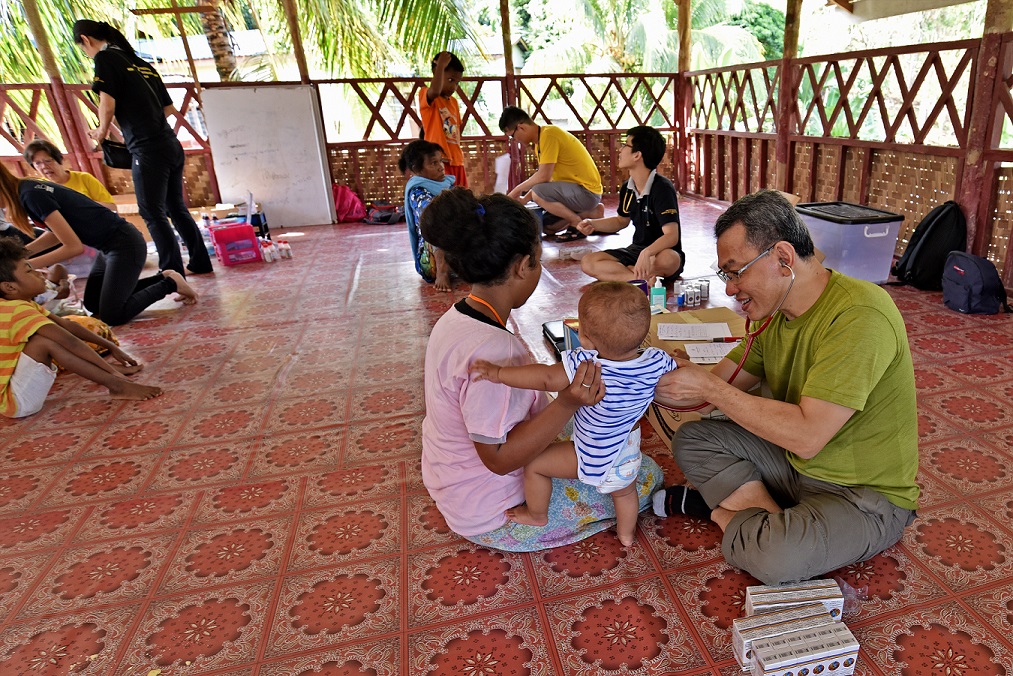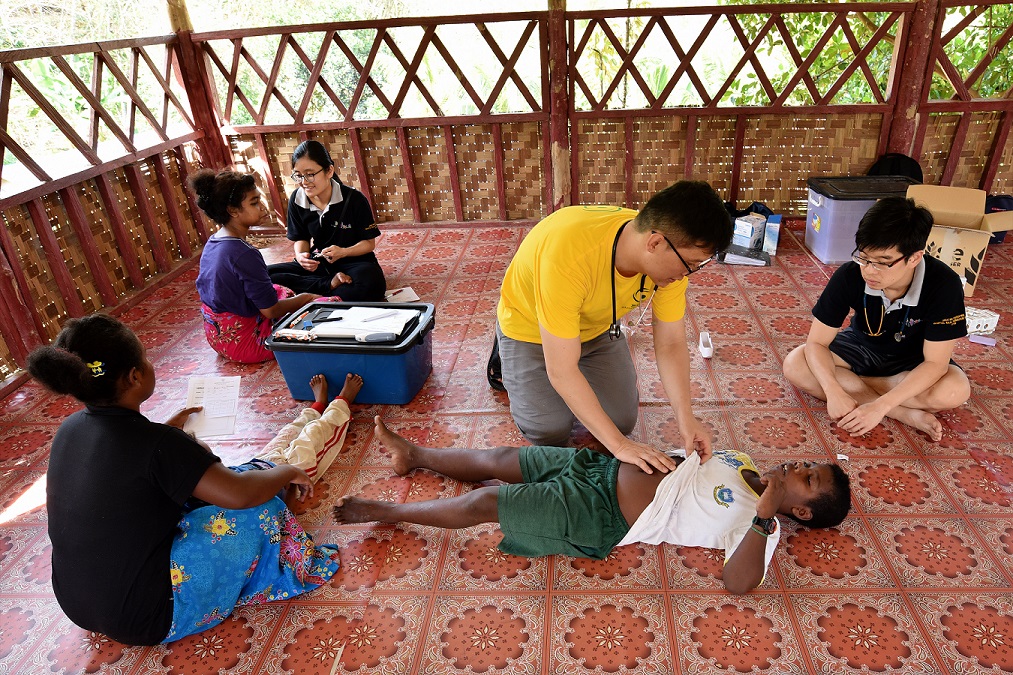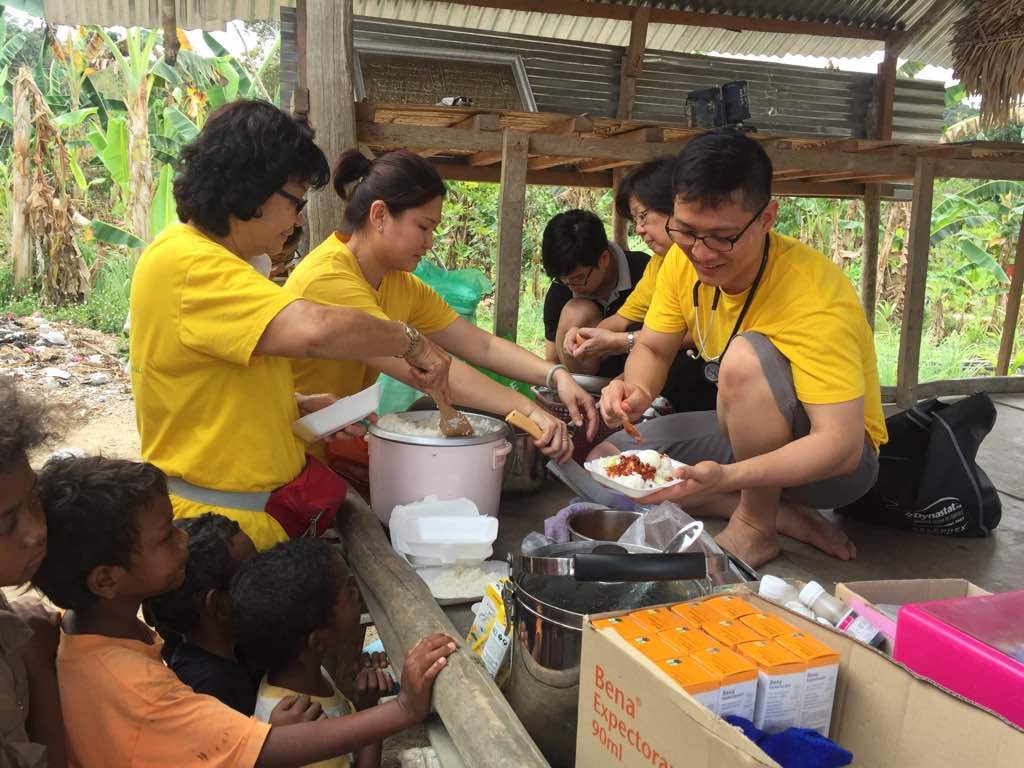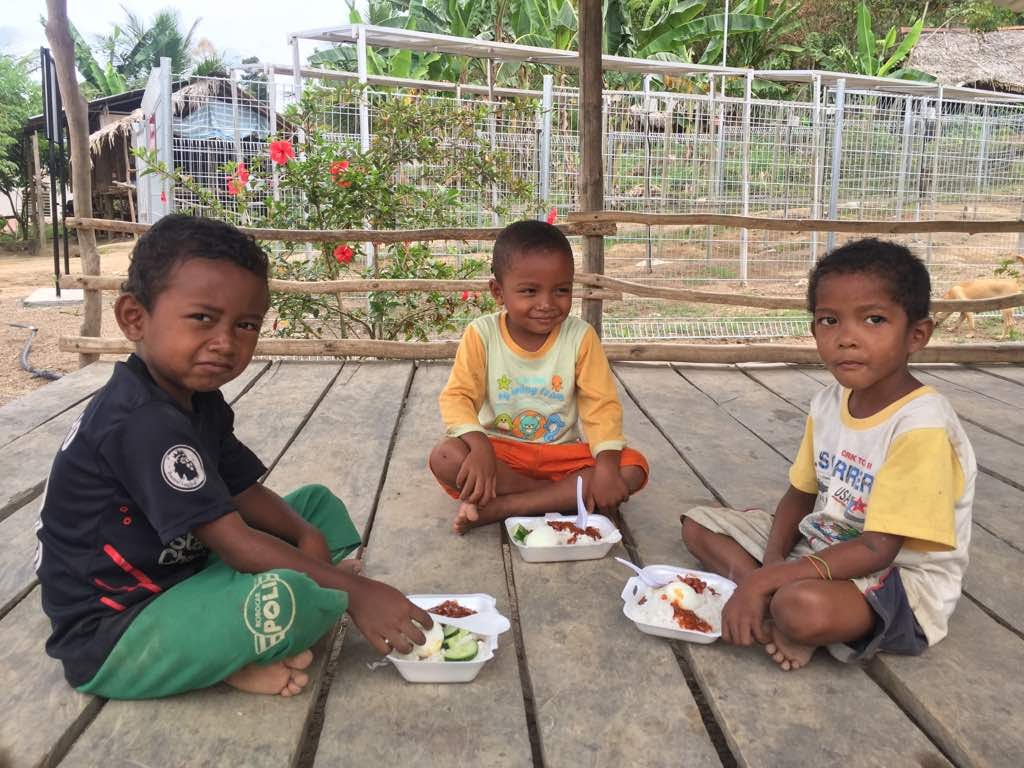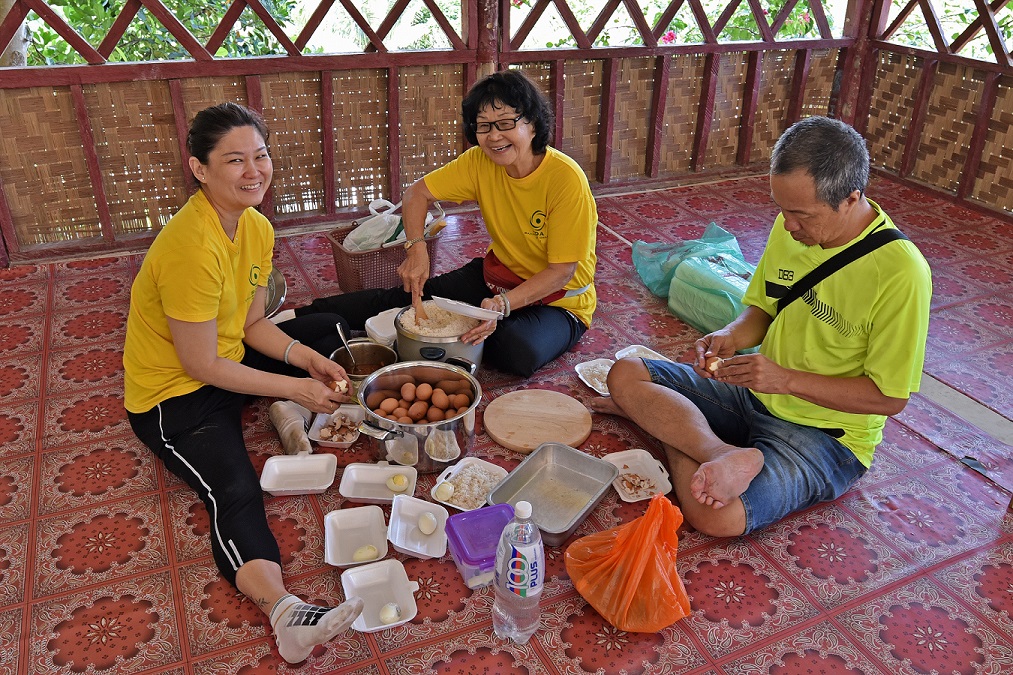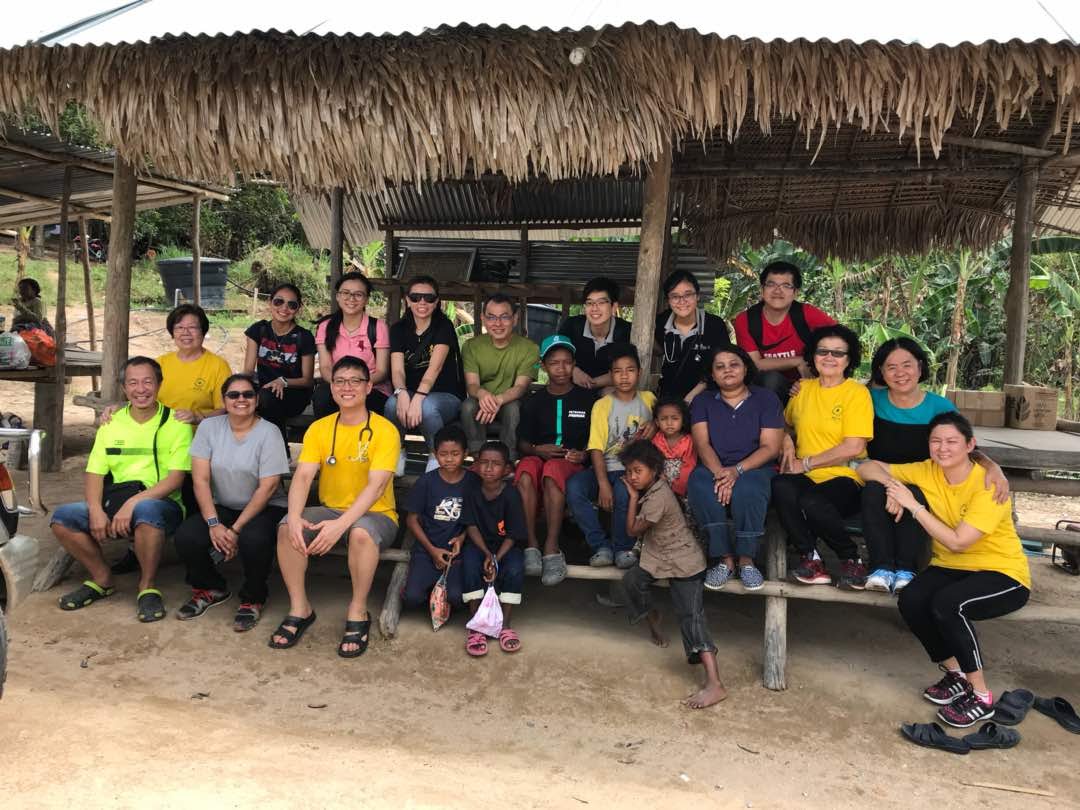 SAHABAT ORANG ASLI - Mass at Sacred Heart,Kampar, 22nd Feb. 2018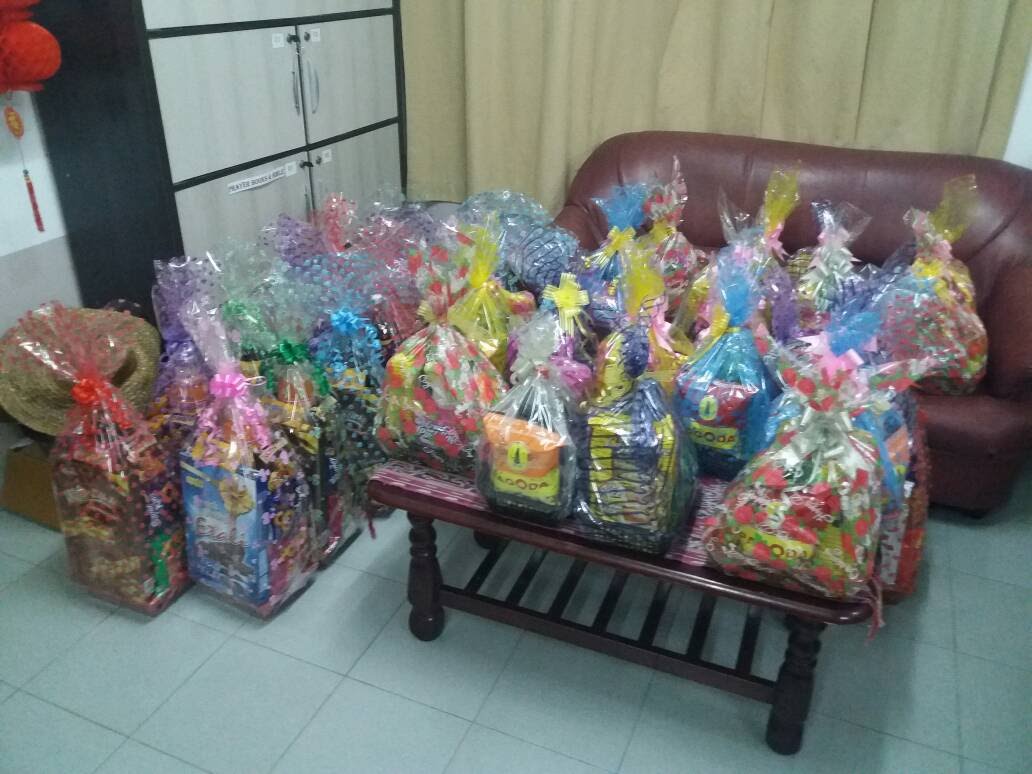 SOA sponsored 20 hampers for the orang asli community in Kg Batu Berangkai, Kampar in conjuction with their Harvest Festival. Four SOA members including Fr Stephen Liew, attended the special mass held at Church of the Sacred Heart,Kampar to give thanks for the orang asli's harvest festival. The orang asli community prepared a delicious spread for all after mass.
Chinese New Year at SMC - 16th February 2018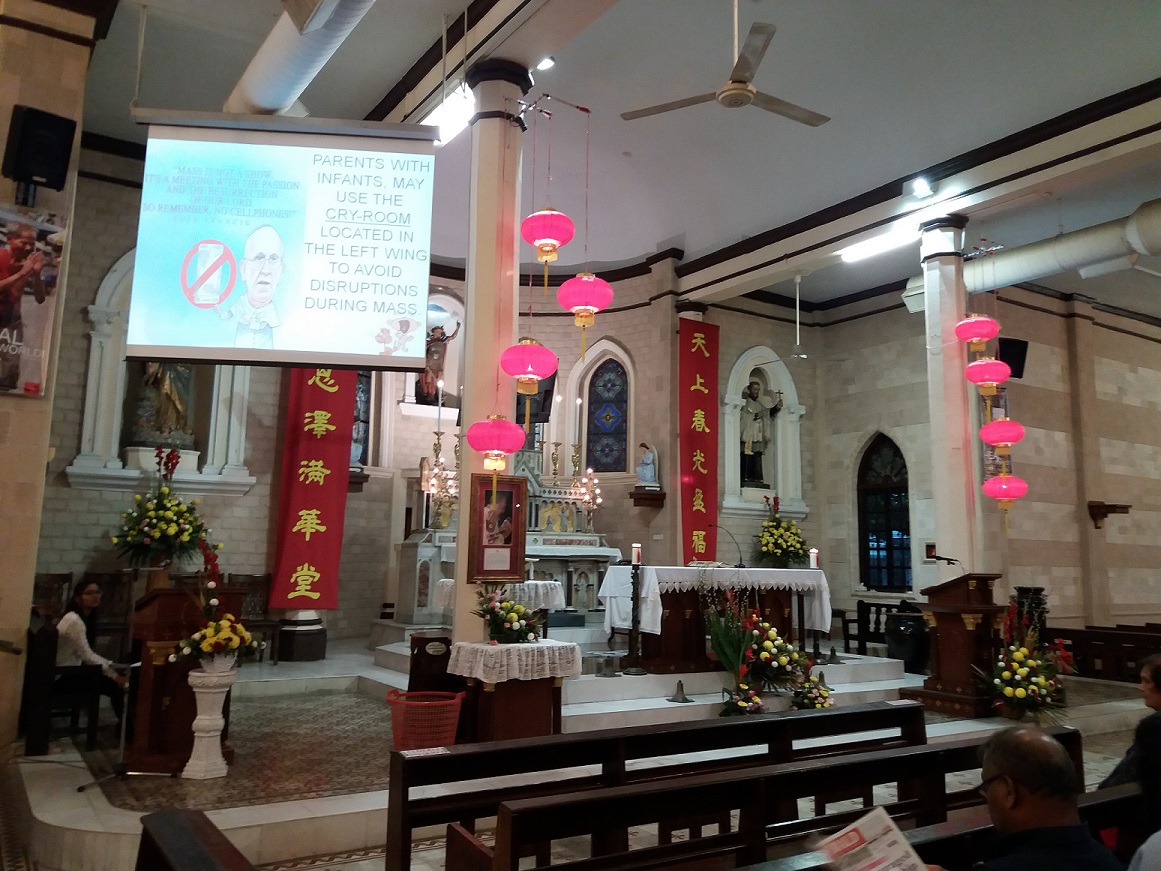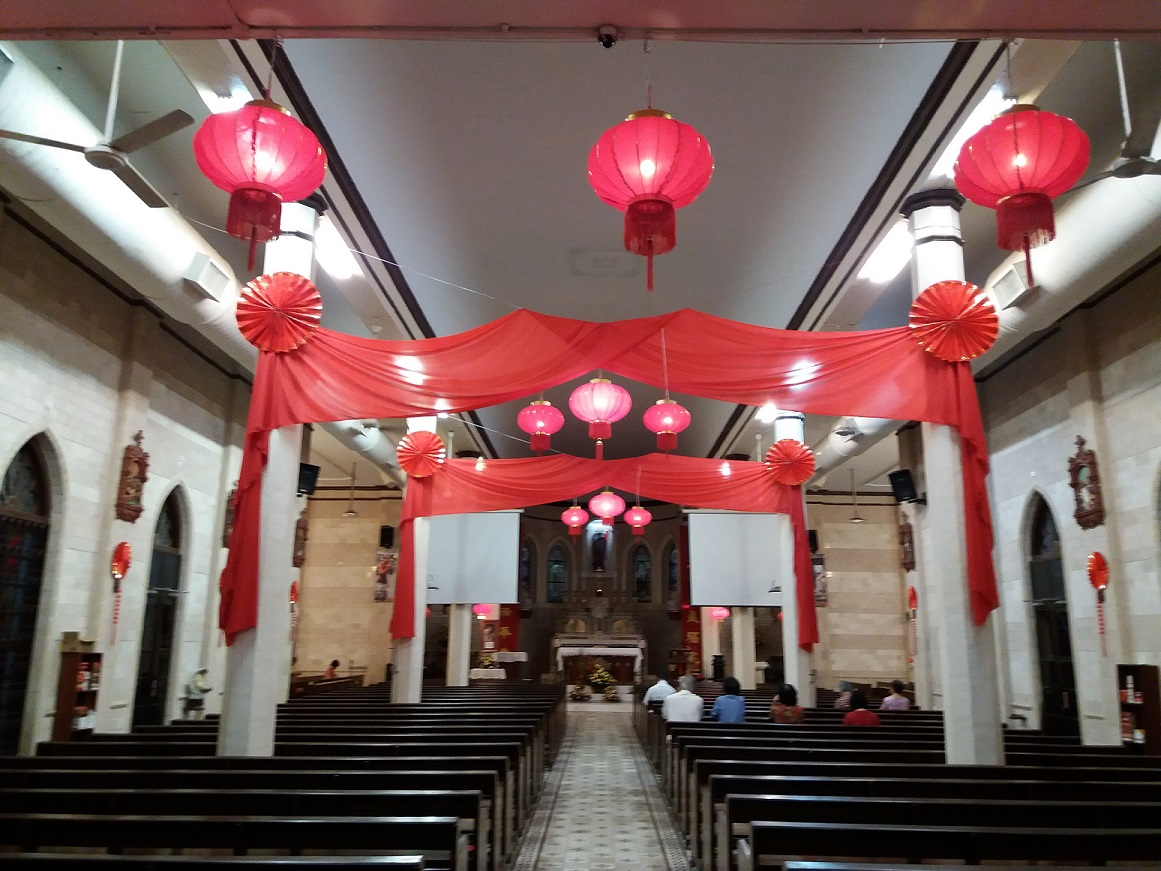 Ponggal Celebrations - 4th February 2018
The Indian group of St Michael's church hosted a Ponggal celebration at the Parish Activity Centre after the Sunday morning mass on 4th Feb 2018. The traditional boiling of rice and milk in an earthenware pot was done outside the church, in the early hours before the morning English-language mass on 4th Feb 2018. The Indian group offered the Ponggal goodies together with the bread and wine during the Presentation of Gifts during mass. Parishioners were treated to traditional Ponggal fare of sticky rice among other meals. St Michael's parish wishes all our Indian friends and parishioners a Happy Ponggal.
SAHABAT ORANG ASLI - Medical camp at Kg Sinju, 14th Jan. 2018
A medical camp was conducted at Kg Sinju orang asli village on the morning of 14th January 2018. SOA's resident doctor was assisted by a team of volunteers from our parish BECs, and personnel including doctors,pharmacist and nurses from Hospital Fatimah,Ipoh and HRPB Ipoh.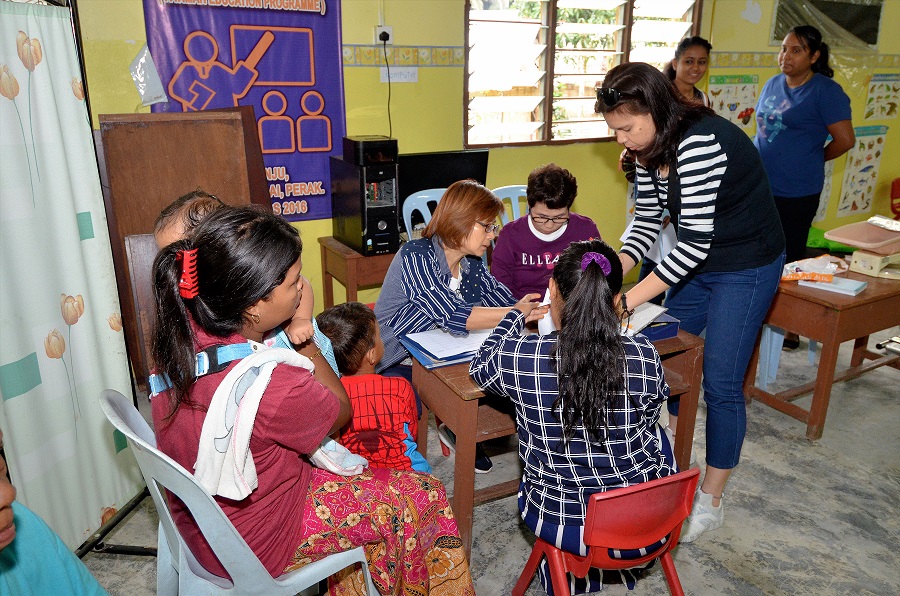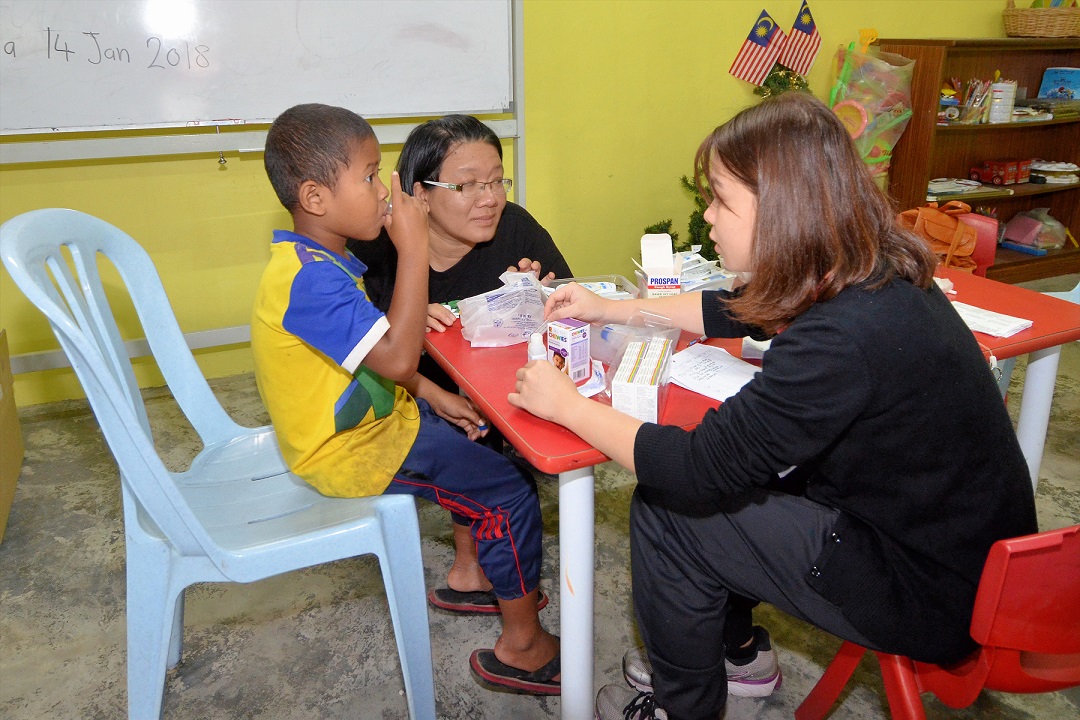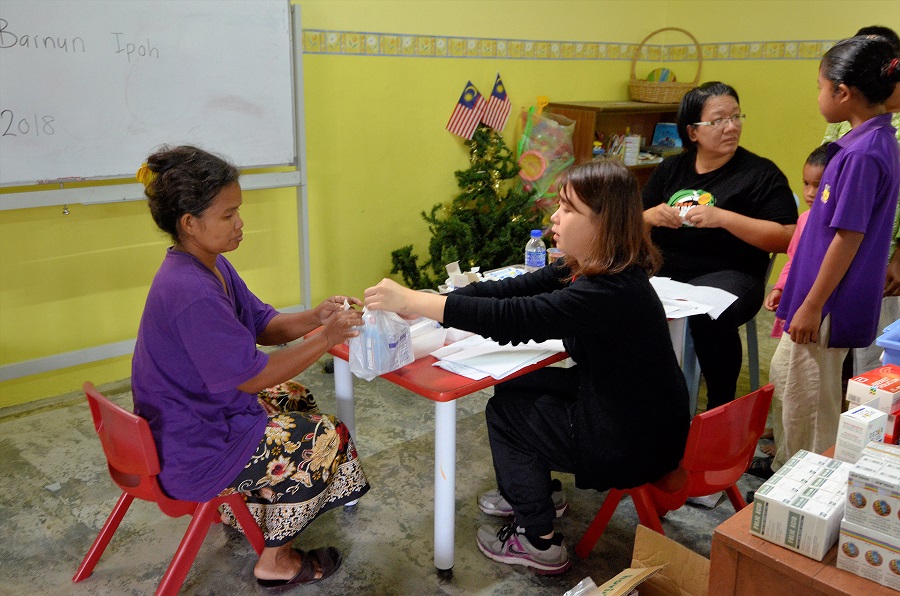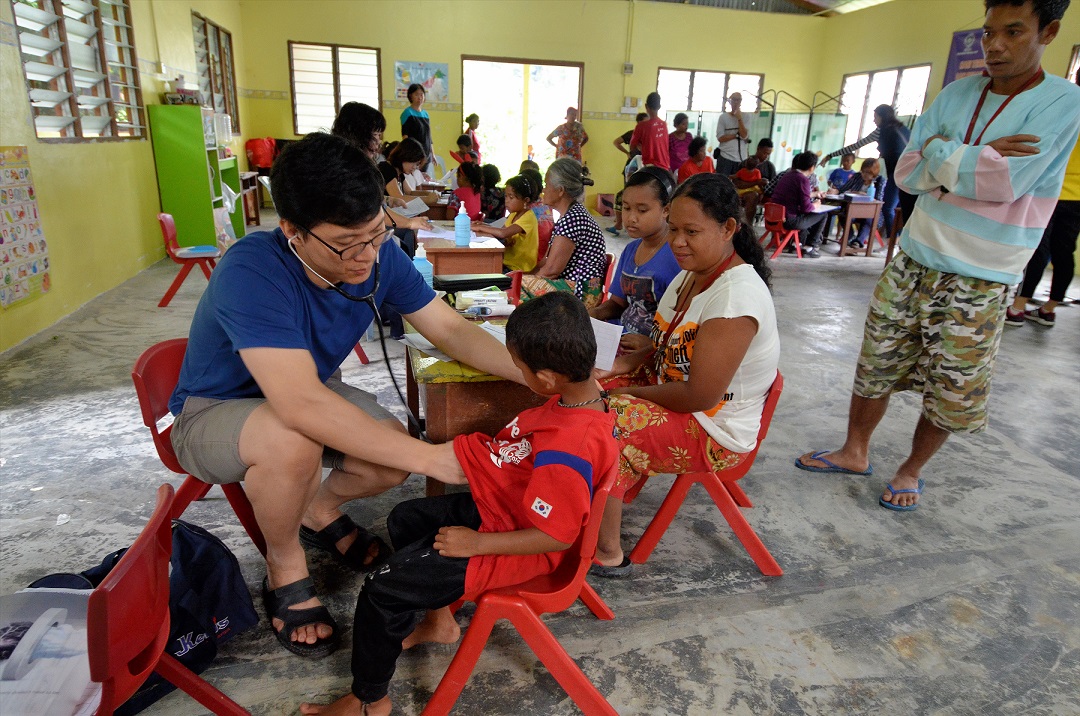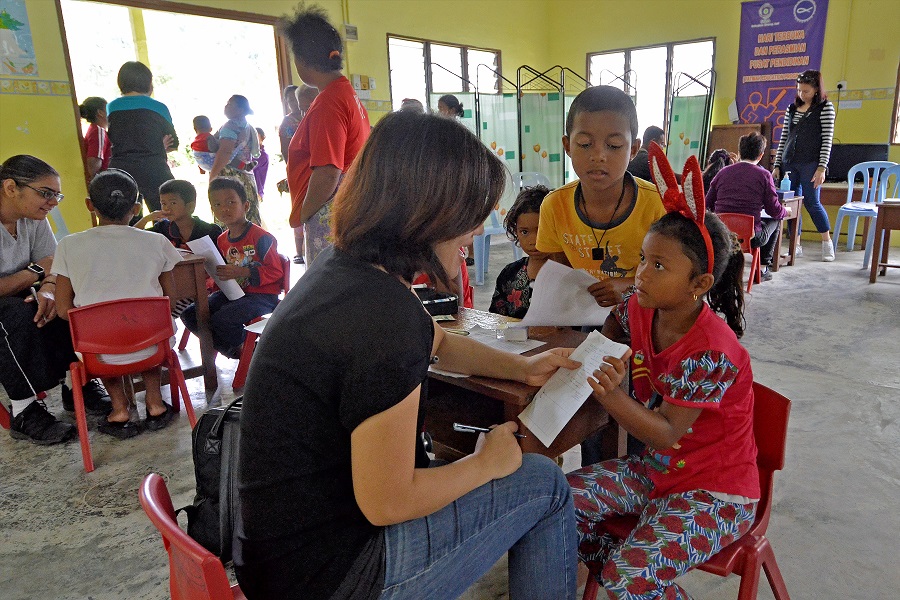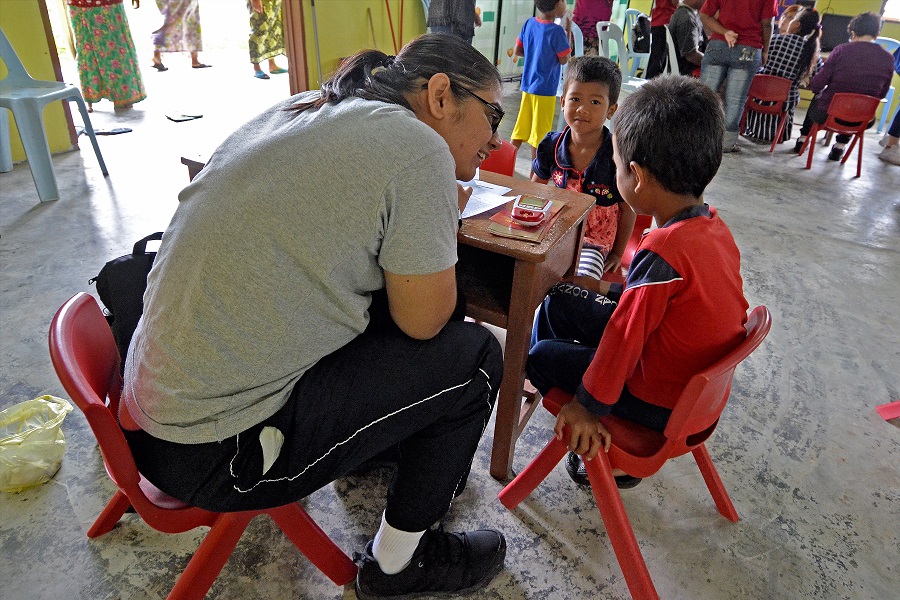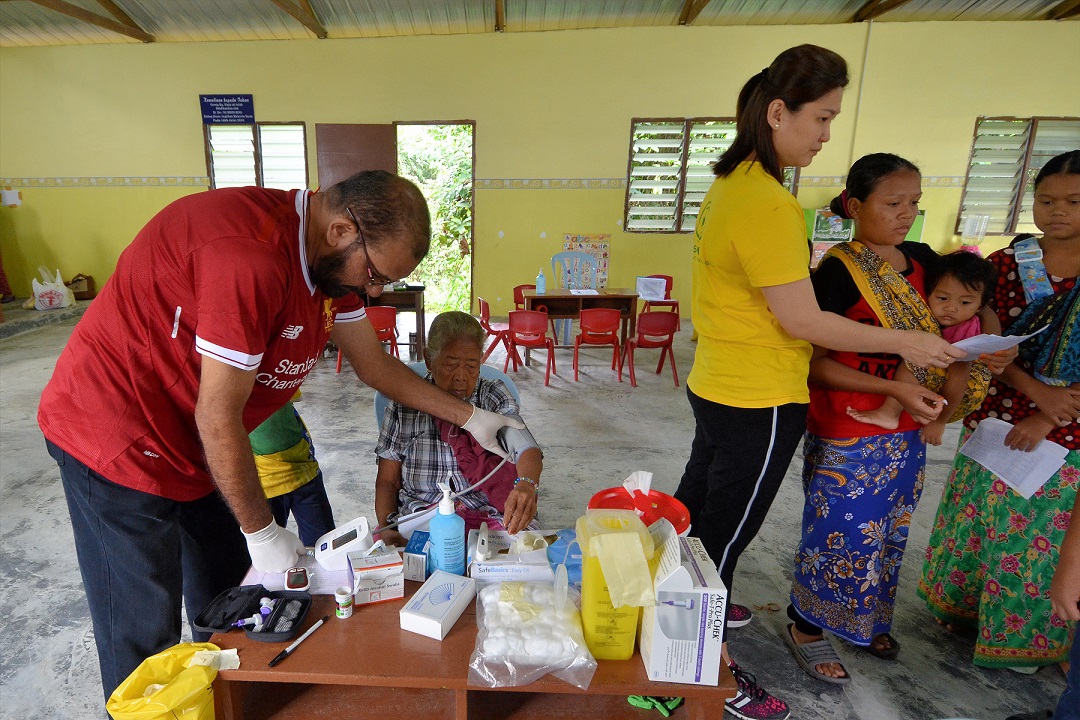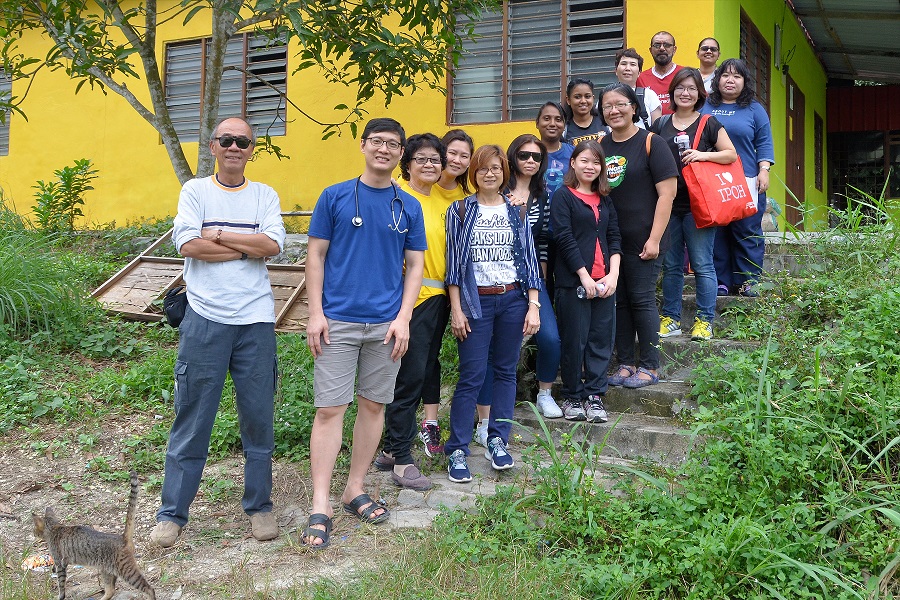 SSVP BANANA LEAF RICE CHARITY LUNCH - 21st Jan. 2018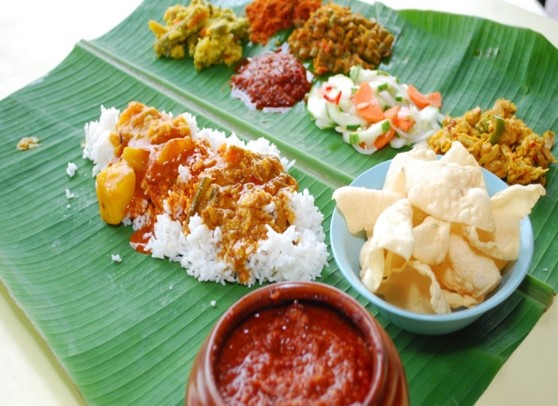 The Society of St Vincent de Paul (SSVP) held a Banana Leaf Rice Charity Lunch at St Michael's church parish activity centre on 21st Jan 2018. The delicious banana leaf meals were served from 9.00a.m. to 2.30p.m. The event was a rousing success and the SSVP would like to thank parishioners from St Michael's church and all other parishes for their generous support towards this Charity Lunch. Special thanks to parish priest, Fr Stephen Liew for allowing the use of St Michaels' activity centre. Proceeds from this charity lunch will go to the Yayasan Ozanam (Drop-in Centre) in Sungai Siput, Perak. This centre is located in Kampung Muhibbah in Sg Siput,where children of underpriveleged families are given a safe environment to study and have a meal before or after going to school.